Diamante Mirrored Tissue Box Holder
Product code: 5599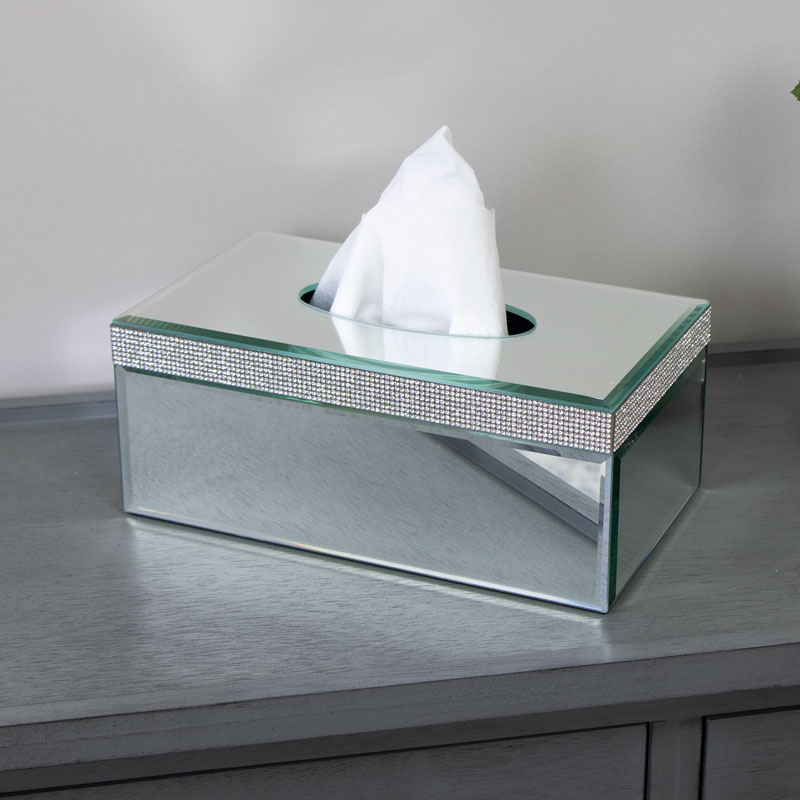 This Diamante Mirrored Tissue Box Holder is perfect for the glitzy, glam home decor. Beautifully designed with mirrored panels and diamante detailing adding shimmering sparkle.

The perfect way to keep tissues handy and add some glam styling to any home decor space. Ideal for the bathroom, bedroom or living room.

A great gift idea for anyone that loves all things glam and sparkly
Description
This Diamante Mirrored Tissue Box Holder is perfect for the glitzy, glam home decor. Beautifully designed with mirrored panels and diamante detailing adding shimmering sparkle.
The perfect way to keep tissues handy and add some glam styling to any home decor space. Ideal for the bathroom, bedroom or living room.
A great gift idea for anyone that loves all things glam and sparkly
Part of a large collection of Home Decor in a wide array of sizes, colours and finishes.
Want to see more items like this? Browse our Home Decor collection for more options.
Additional information
Measurements: Width: 26cm x Height: 10.5cm x Depth: 15cm