Extra Large Dark Grey Rustic Wicker Wall Heart
Product code: 4545
66
% Off - Save a total of
£

83.00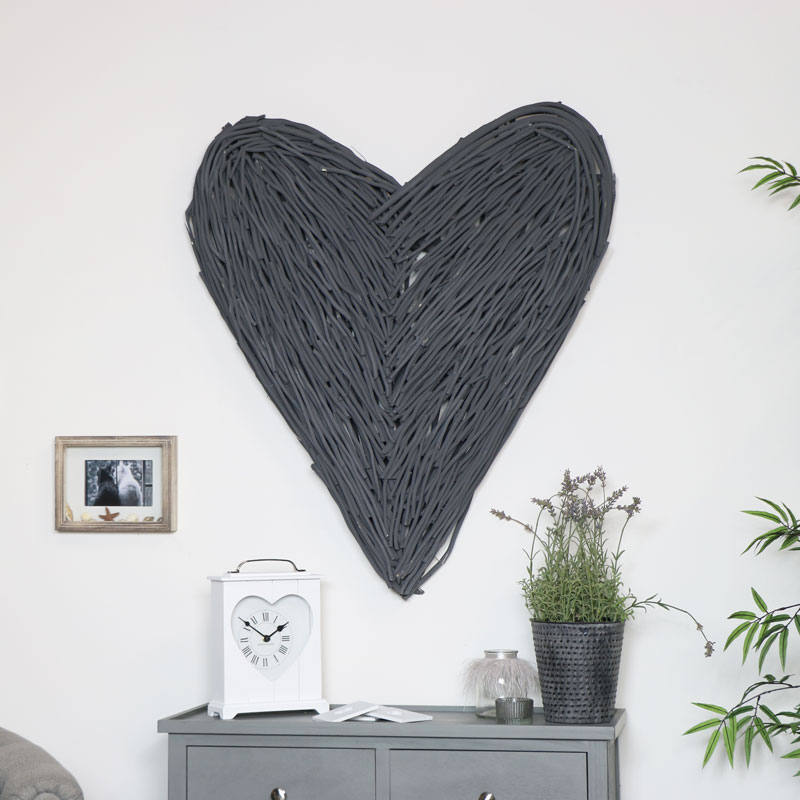 This Extra Large Dark Grey Rustic Wicker Wall Heart would make a fabulous wall art choice for lovers of grey home decor and country inspired accessories. Made of Willow wood, this item has a classic love heart shape with a dark grey painted finish.

A stylish farmhouse inspired wall decor choice for a kitchen, hallway, dining room or bedroom space. This wall heart would make a fabulous feature decor piece for above a fireplace, bed, console table or as a standalone wall art piece.

A striking gift for mother
Description
This Extra Large Dark Grey Rustic Wicker Wall Heart would make a fabulous wall art choice for lovers of grey home decor and country inspired accessories. Made of Willow wood, this item has a classic love heart shape with a dark grey painted finish.
A stylish farmhouse inspired wall decor choice for a kitchen, hallway, dining room or bedroom space. This wall heart would make a fabulous feature decor piece for above a fireplace, bed, console table or as a standalone wall art piece.
A striking gift for mother
Part of a wide collection of wall art and decor available in a variety of styles, colours and designs including animal heads, pictures, signs and more.
Want to see more wall decor options? Browse our Wall Art & Plaques category for more ideas.
Additional information
Finish: painted
Material: wood, willow
Finish: painted
Measurements: Width: 80cm x Height: 96cm x Depth: 8cm