Rustic Wooden Arch Window Mirror 54cm x 94cm
Product code: 5238
11
% Off - Save a total of
£

19.00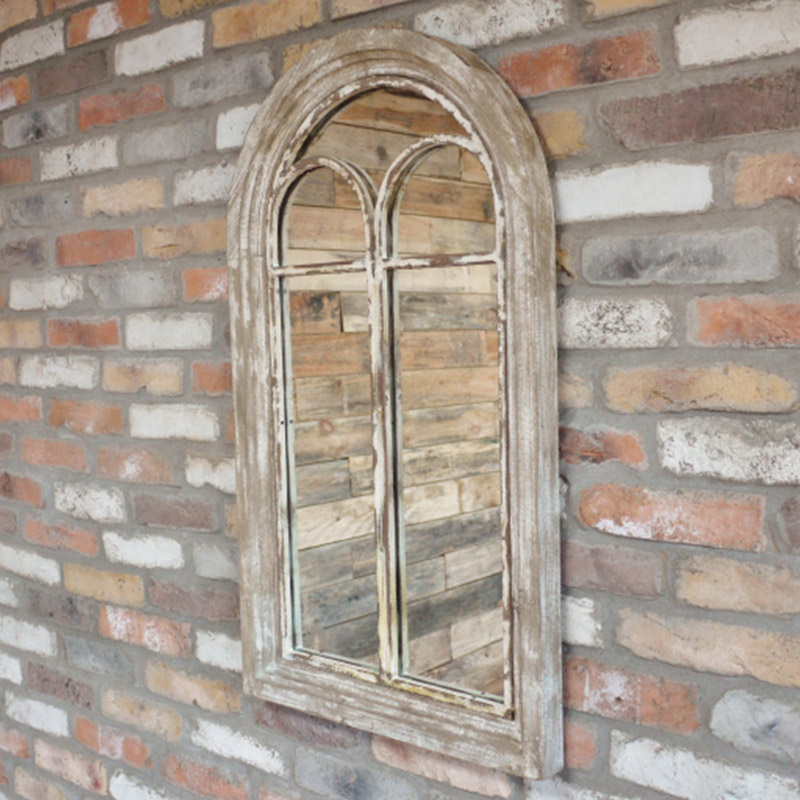 This Rustic Wooden Arch Window Mirror would add a touch of rustic charm to any room. Made of wood, metal and glass, this mirror has a classic arched design with a washed wooden frame and distressed metal window style detailing.

Perfect for placing above a fireplace, console table or mantelpiece, this stylish wall mirror is a fabulous choice for fans of farmhouse or vintage inspired design.

This mirror could blend into a wide selection of rooms and interior styles. Please Note: This item may incur weather damage if placed outside
Description
This Rustic Wooden Arch Window Mirror would add a touch of rustic charm to any room. Made of wood, metal and glass, this mirror has a classic arched design with a washed wooden frame and distressed metal window style detailing.
Perfect for placing above a fireplace, console table or mantelpiece, this stylish wall mirror is a fabulous choice for fans of farmhouse or vintage inspired design.
This mirror could blend into a wide selection of rooms and interior styles. Please Note: This item may incur weather damage if placed outside
Part of a wide variety of Mirrors available in a selection of styles, sizes and finishes.
Want to see similar items? Browse our full Mirrors category for more options.
Additional information
Colour: Brown
Finish: Distressed
Material: wood, metal, glass
Finish: Distressed
Measurements: Width: 54cm x Height: 94cm x Depth: 5cm