How To Introduce & Incorporate Mirrored Surfaces Into Your Home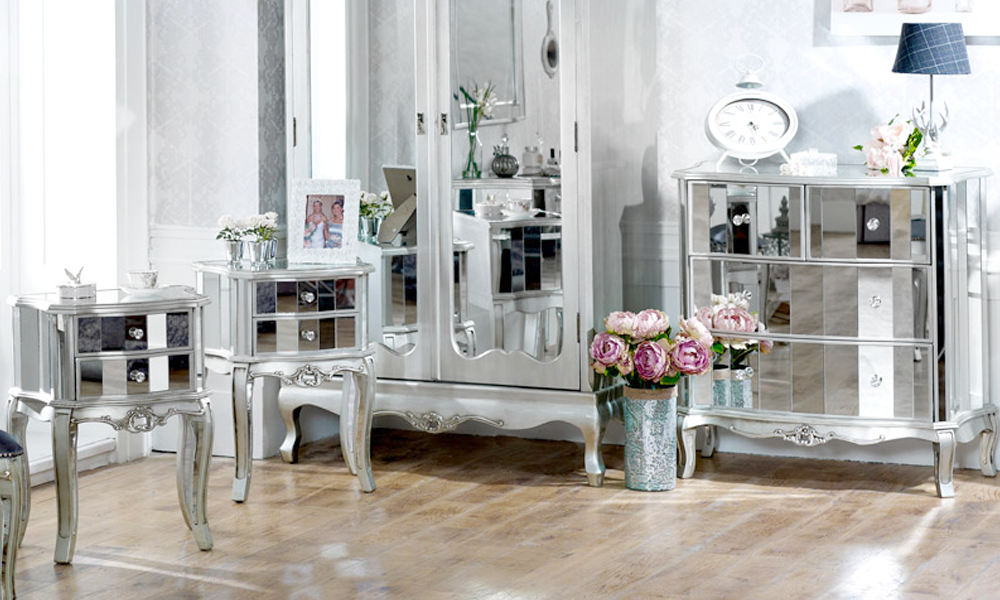 How To Introduce & Incorporate

Mirrored Surfaces
Into Your Home
Mirrored furniture has the potential to transform your home into an effortlessly shabby chic haven, sure to be the envy of the street. You do not have to be an interior designer to pull the look of a room together, it only requires some creative thought and some iconic mirrored furniture to set every room in your house apart from the rest. If shabby chic is your desired house aesthetic then read on to see how you can effortlessly weave the French-inspired design into your humble abode.
Fairytale Bedroom
Shabby chic mirrored furniture thrives in the bedroom. It is the easiest place to incorporate feminine styles and make your bedroom reminiscent of a French Chateau.

Large furnishings must be selected carefully and it is important to decide which of these items will become the focal point of the room. Nothing screams vintage elegance more than a mirrored vanity unit; an ornate mirror on your dressing table will really help you to embrace the shabby chic look. It will also make getting ready in the morning that extra bit more relaxing and satisfying.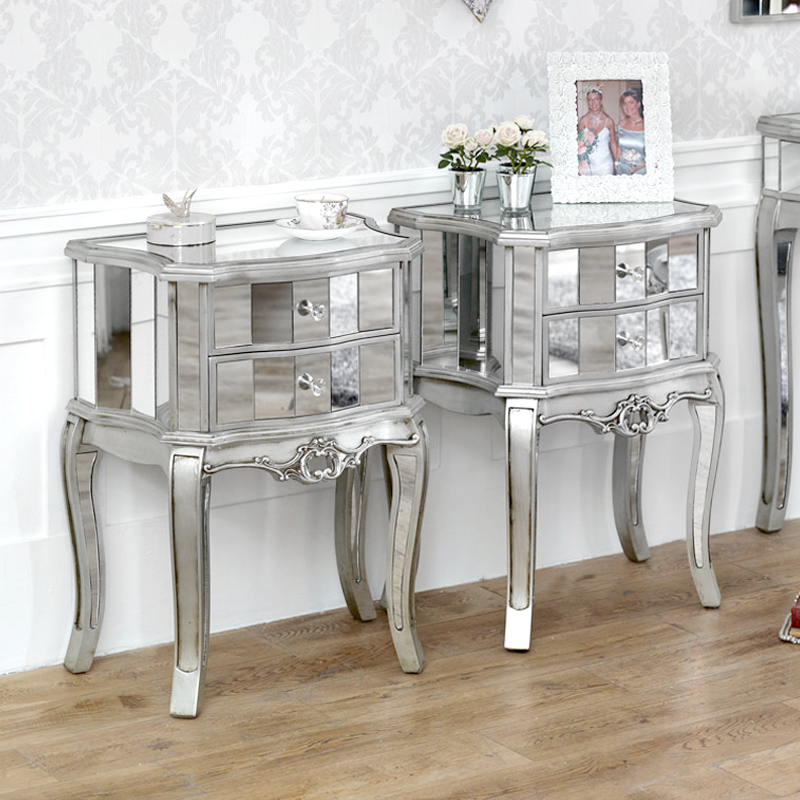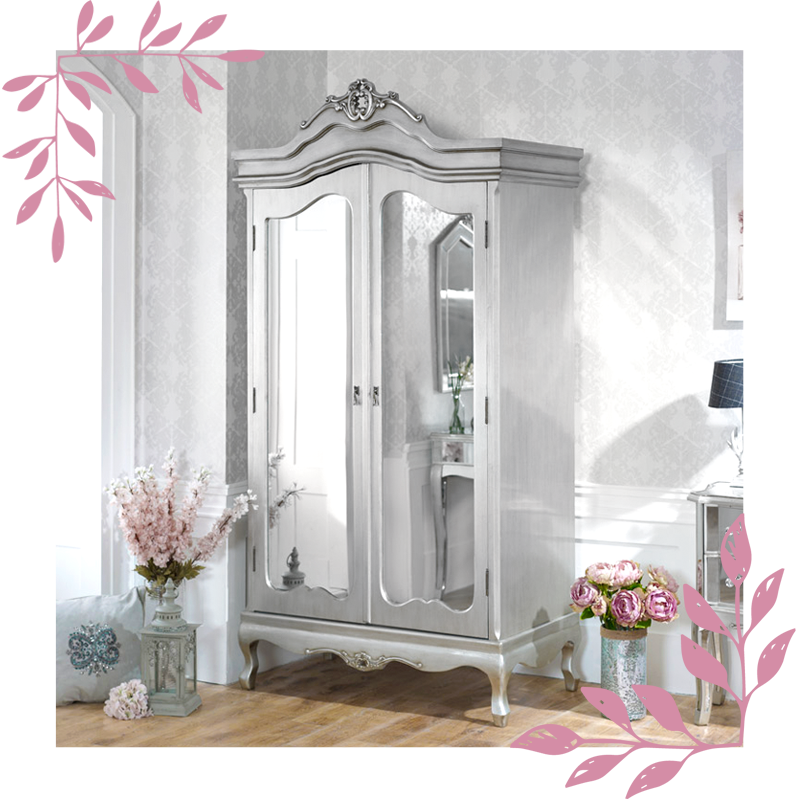 An underrated way to integrate shabby chic mirrored furniture into your bedroom is with a wardrobe. Those with mirrored doors are unique to look at and they also have a built-in floor length mirror, if your space is too small to accommodate a separate one.
Shining Bathrooms
When it comes to furnishing a house, the bathroom is often neglected in terms of creative design but it is actually a great space to integrate some authentically shabby chic mirrors.

Small mirrored side tables provide a great place to display your favourite bathroom essentials such as perfumes and delicate soaps; the dainty side table will also look amazing as a stand-alone piece of furniture.

Whether integrated onto the door of a cabinet or as a mirror that hangs alone, it is easy to give your bathroom a reflective mirror to admire as your brush your teeth or touch up your hair. For bathrooms with more space to play with, go full Parisian and truly give your guests something to talk about; rest a large leaner mirror in an available corner to give your bathroom an intense shabby chic vibe.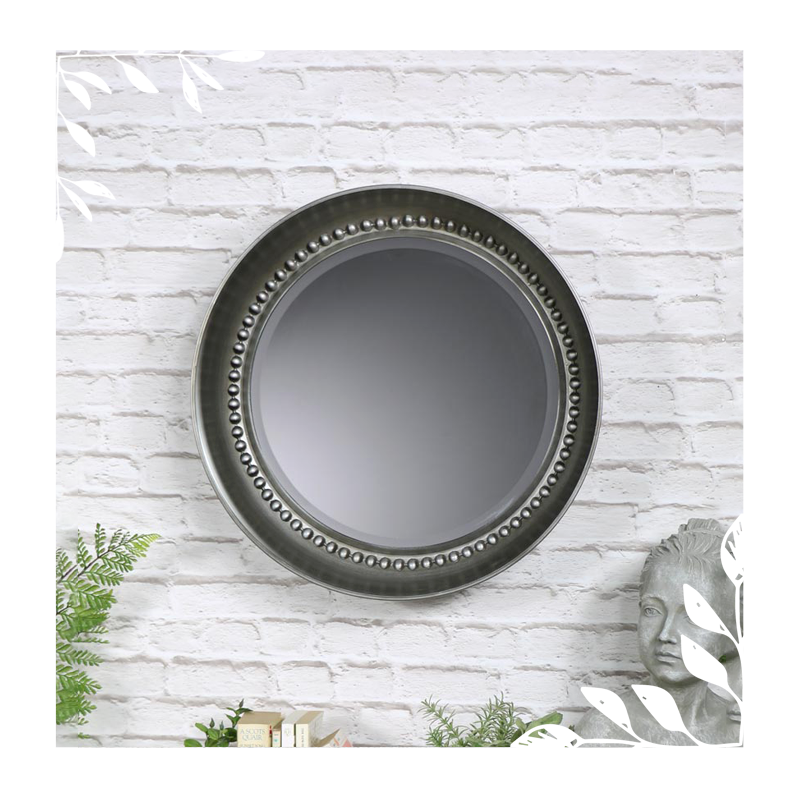 Elegant Living Rooms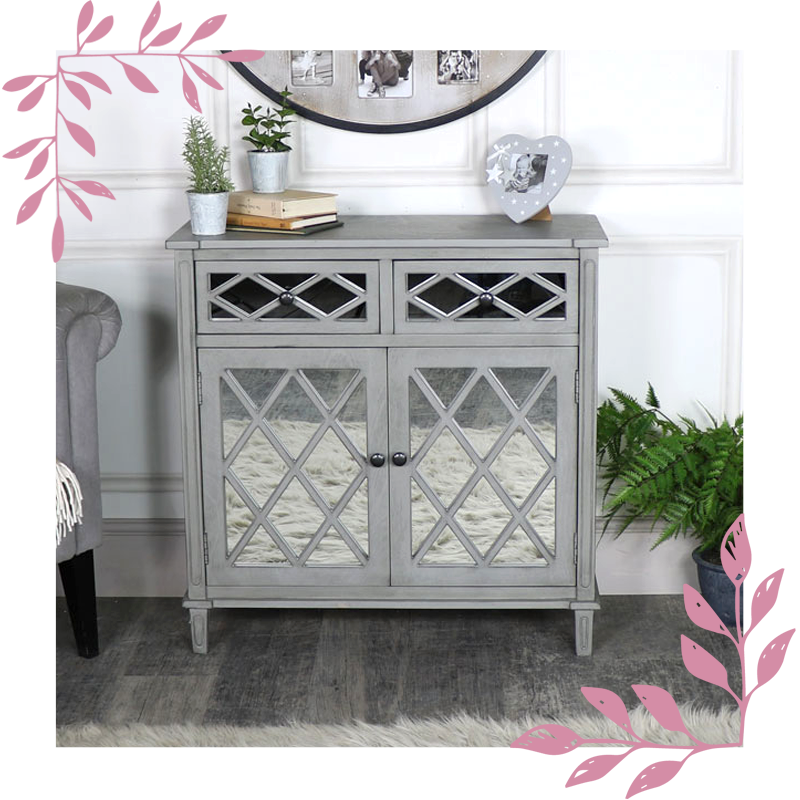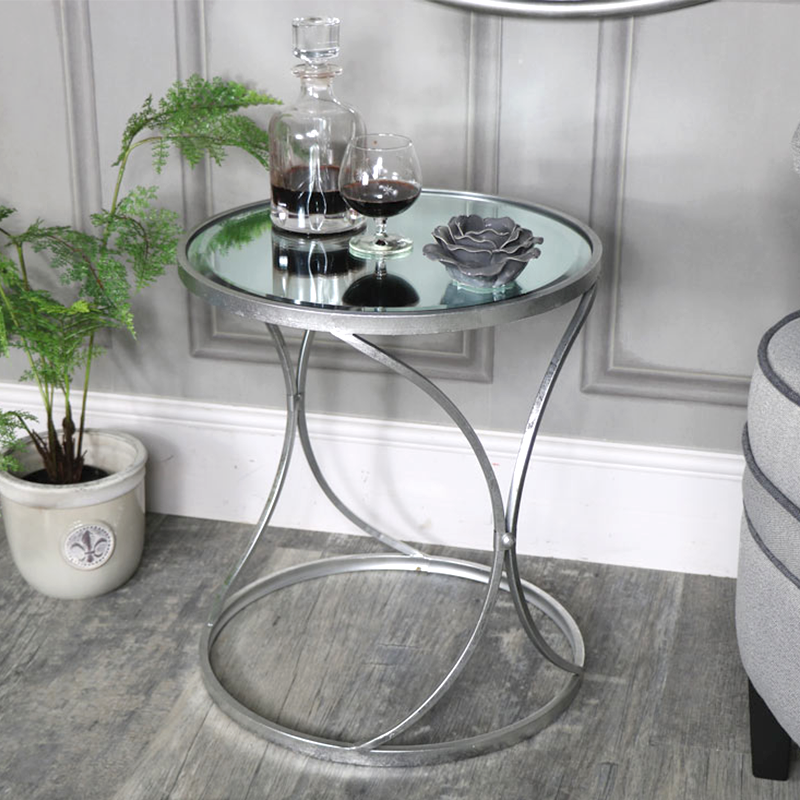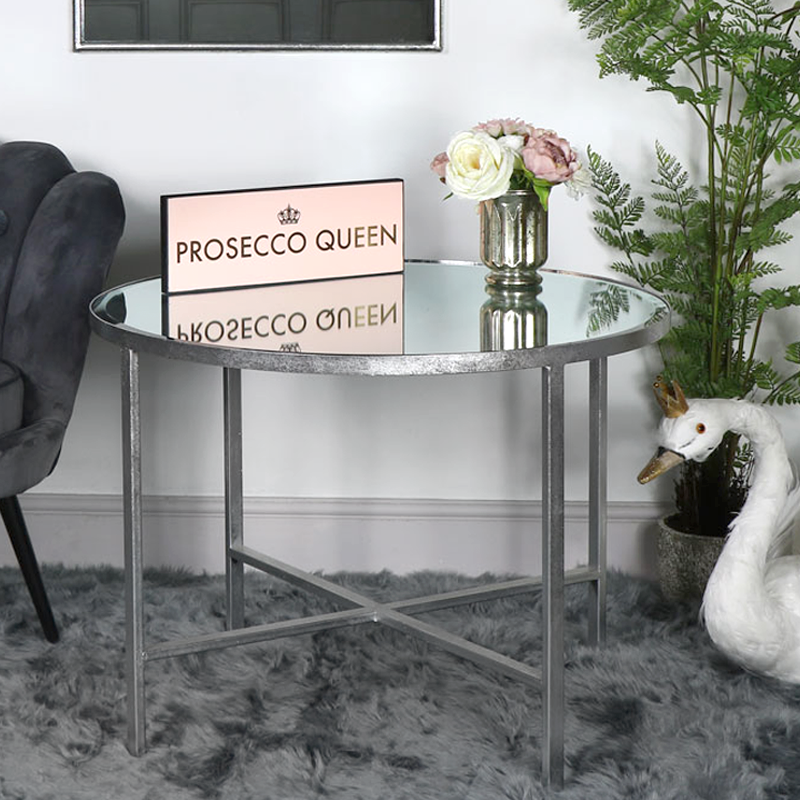 Incorporating mirrored furniture into your living room requires a lot more ingenuity because you want the space to remain tasteful, instead of looking like a maze of mirrors. A great way to achieve this is by using a selection of small furnishings to glamourise the most lived in space in the house. A quirky idea is to mix and match small ornate wall mirrors to make your own form of reflective art. Mirrored side tables are a great way to inject a dose of shabby chic into the living room without it being overpowering. Capable of shelving your most delicate possessions, side tables can make for a refreshing replacement for bulky coffee tables; they also add an aura of class and sophistication to your living room.