Introducing mirrored furniture to your home beauty parlour
Introducing mirrored furniture to

your home beauty parlour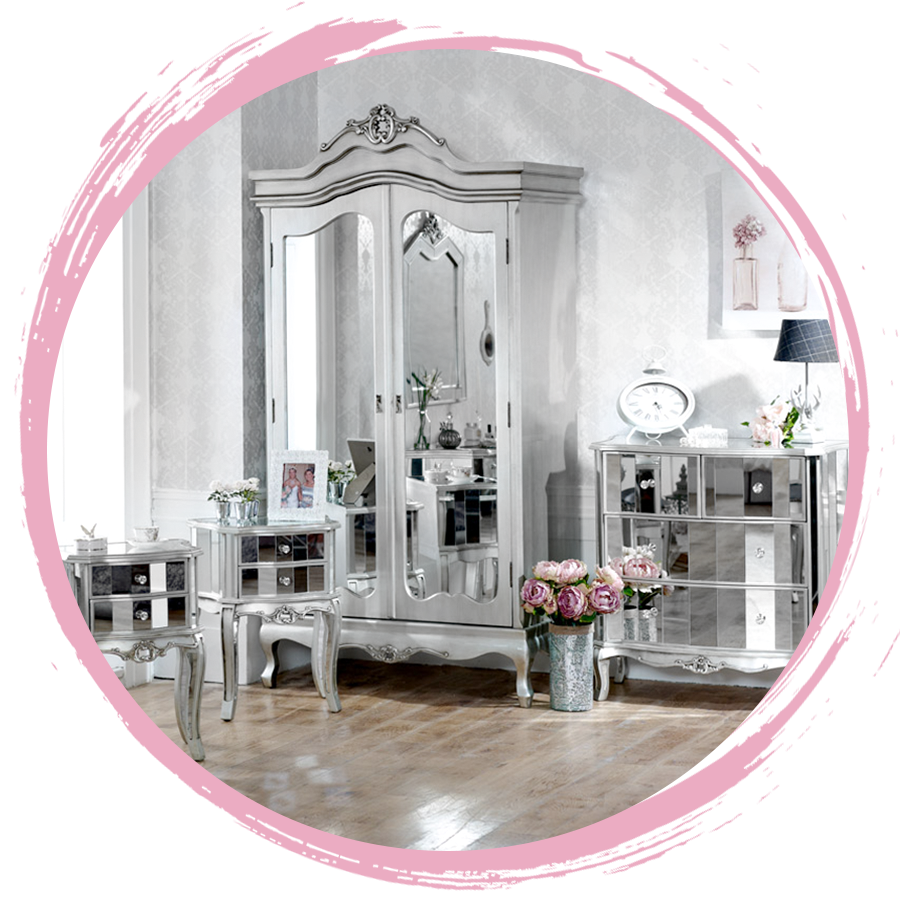 Mirrored furniture is a superb way of bringing a unique and luxurious aesthetic to a home beauty parlour. It screams elegance, class and a touch of French chic that lends itself perfectly to a creative and deluxe environment for beauty.

There are many varieties of mirrored furniture collections that you can browse. Some go with a vintage look, while others are highly contemporary. Some draw on the aesthetic of the art deco style, while some are rooted firmly in the principles of shabby chic. Whatever look you want to go for in your home beauty parlour or hair salon, there is a mirrored furniture option that will fit the mould. You simply need to take a look for yourself.

Mirrored Furniture
Grand designs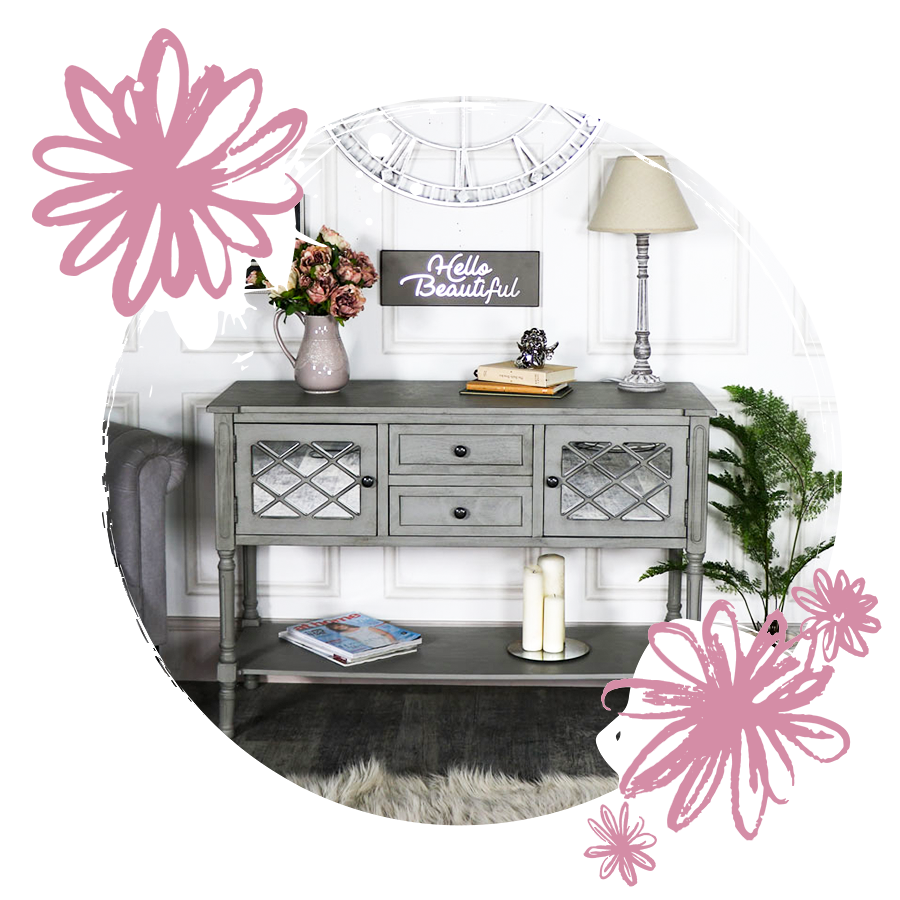 Mirrored furniture effortlessly conjures a feeling of light and space in even a small room. This evokes a sense of the luxurious, which is perfect for an attractive beauty salon. Once upon a time, mirrored furniture was the interior decor choice of the wealthy and cultured, due in part to the sheer amount of work and skill that went into the crafting of a piece of furniture that included glass. Modern methods make the production of such furniture a little easier, so mirrored furniture is more accessible to everyone, though not to the detriment of the class it oozes. The main benefit is that it has become affordable, and there is a vast range of designs at your disposal.

The Tiffany Range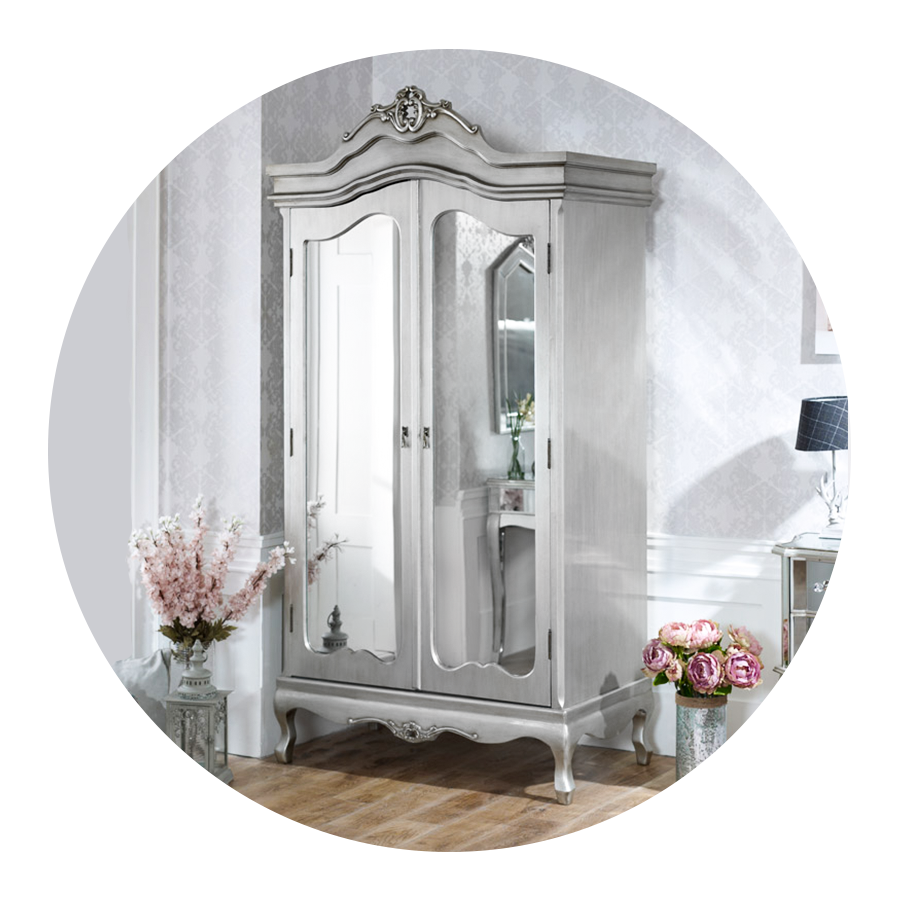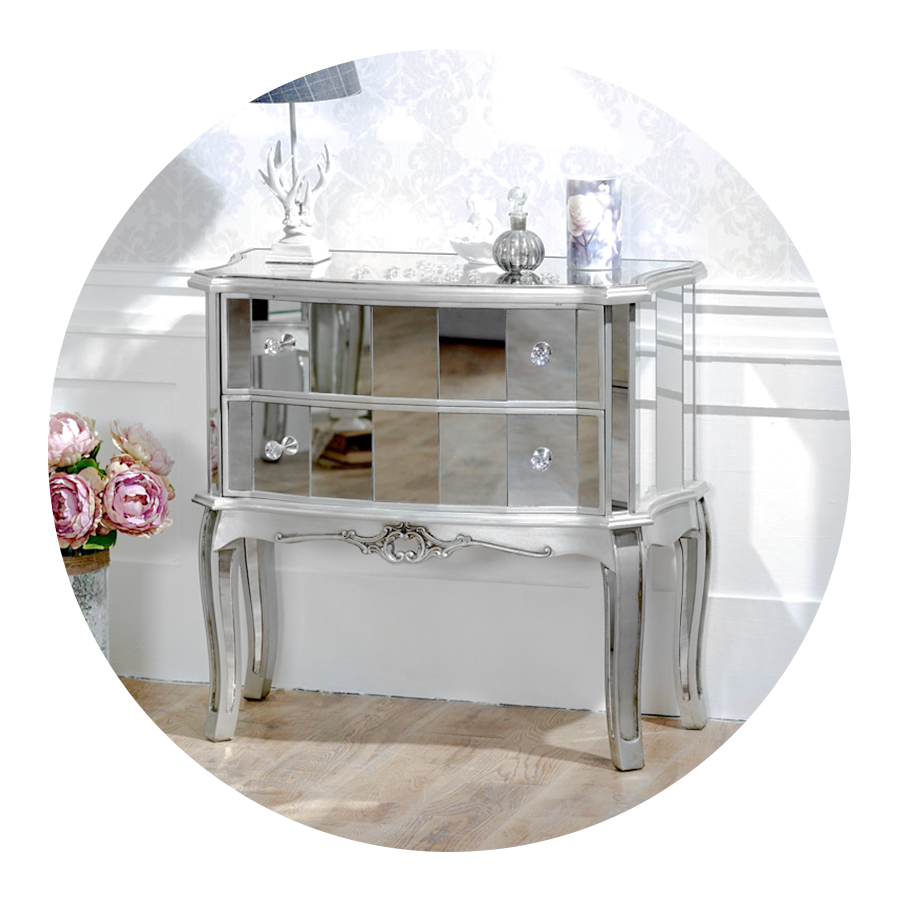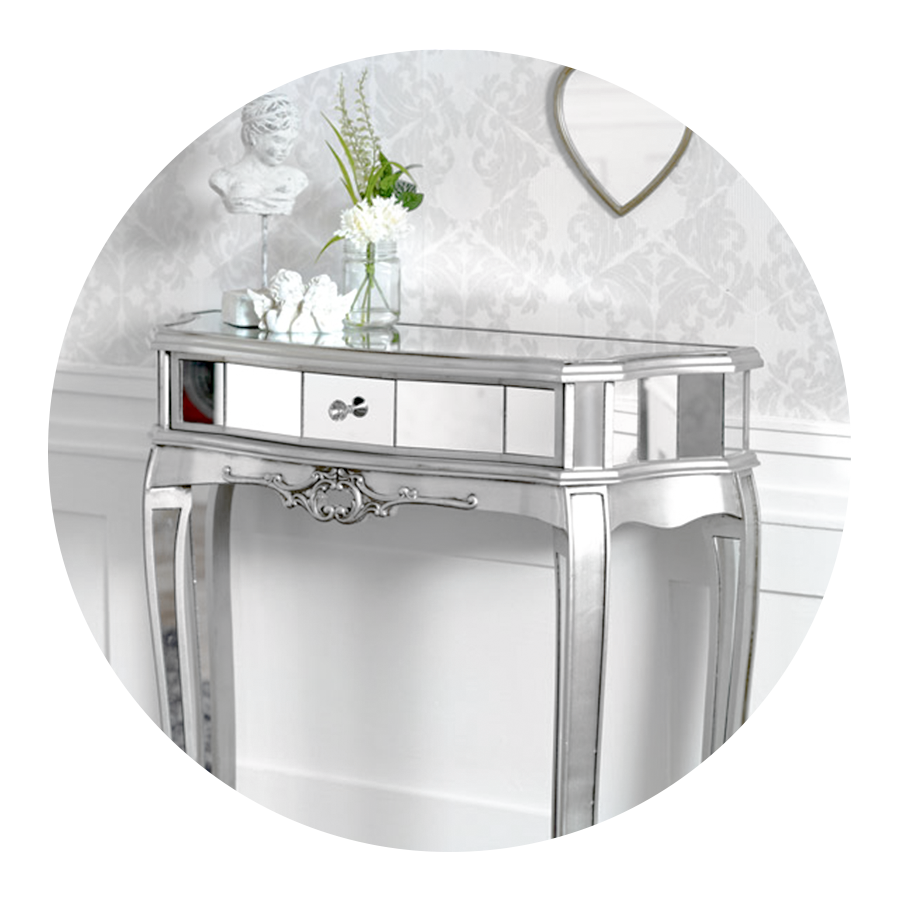 If you love ornate, french-style furniture, then you will fall instantly for the Tiffany Range. An antique look combines silver assembly with french-style mirrors for a glamorous sheen that speaks volumes of the level of sophistication your salon achieves. Ornate carvings add an extra dimension of culture to every piece, while crystal and brass adornments serve to complement the overall elegance.

Shop Tiffany Range
A sophisticated aesthetic

Whether you are opening a new home salon, decorating an existing one or changing the aesthetic of a dedicated salon business, mirrored furniture is an excellent choice for your interior design. It can complement colour schemes that favour light, soft colours, or a monochrome design that you want to fill with light and space. It is important that your clients feel as if they are in an environment where they will get a luxury treatment, and the sophisticated aesthetic of mirrored furniture will help achieve this.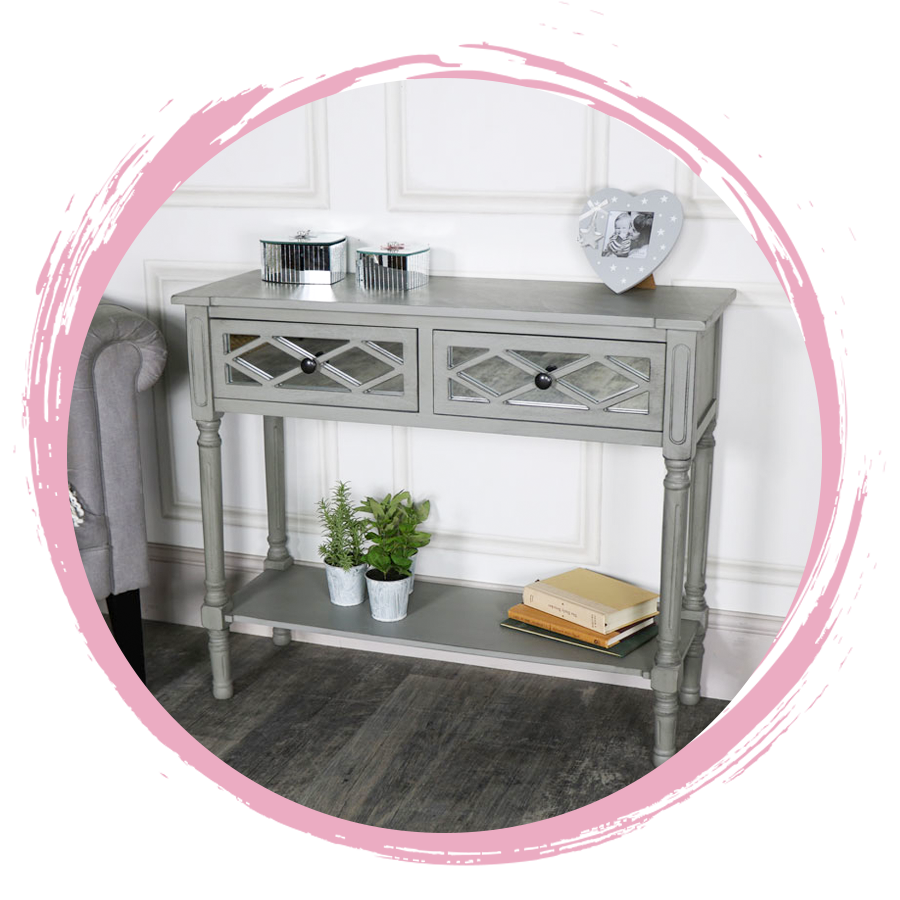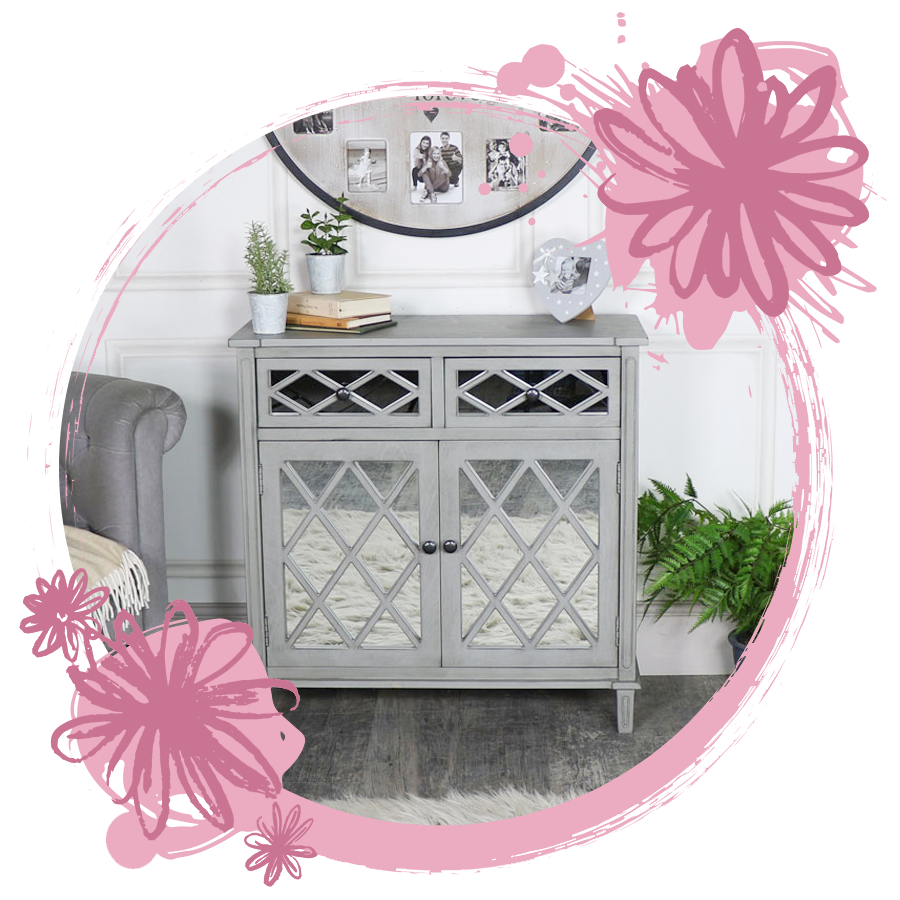 Never underestimate the power of good interior design, especially in an aesthetics-based industry. You want your working environment to reflect the quality of the work you do, so decorate and furnish your salon with great care and deliberation.

Shop Mirrored Furniture