The Elegant Charm Of Shabby Chic Mirrors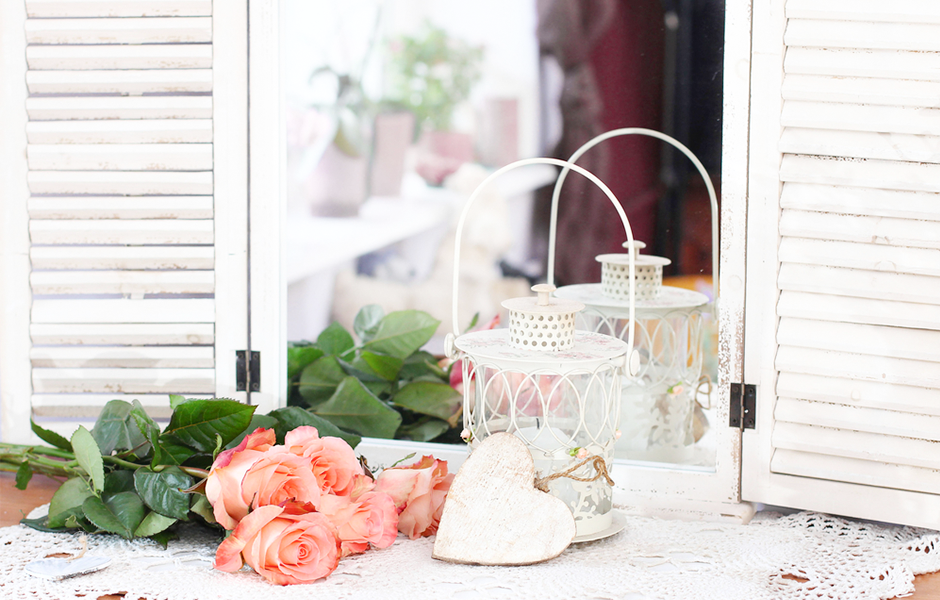 The Elegant Charm of

Shabby Chic Mirrors

Many homes these days are choosing the warm, comfortable style of shabby chic, which is known to add a little individuality to any room. Shabby chic mirrors, inspired by French ornate designs, turn the old-fashioned into the new, which brings an old, vintage time straight to your living room.

Whether it's beauty or elegance, shabby chic mirrors offer both, providing a bold fashion statement to your home. What could be more interesting than a mirror that looks like it has a wealth of history within the distressed wood itself? With elegant beauty and a vintage look, these shabby chic mirrors are functional as well as fashionable, so they are a must-have for any home.

What is Shabby Chic?

It refers to interior design, especially furniture, that is given a distressed look, and noted for its beauty and elegant charm due to its wear and tear, to represent its age and history over the years. Perfect for homes of a variety of styles, shabby chic mirrors complement bedrooms, living rooms, and dining rooms, and provide a home with a beautiful, yet unassuming focal point, full of character and charm.

The style of shabby chic mirrors evoke the ornate, modest design of old country houses. Faded colour and old paintwork brings about the sweet innocence of the design. Old furniture that was recycled and rebuilt was characteristic of the 20th century Bohemians when they couldn't afford new, fashionable furniture. With this, aesthetically-pleasing shabby chic turned into a work of art, and shabby chic wall mirrors and leaning mirrors are loved and looked upon with admiration.

The Collection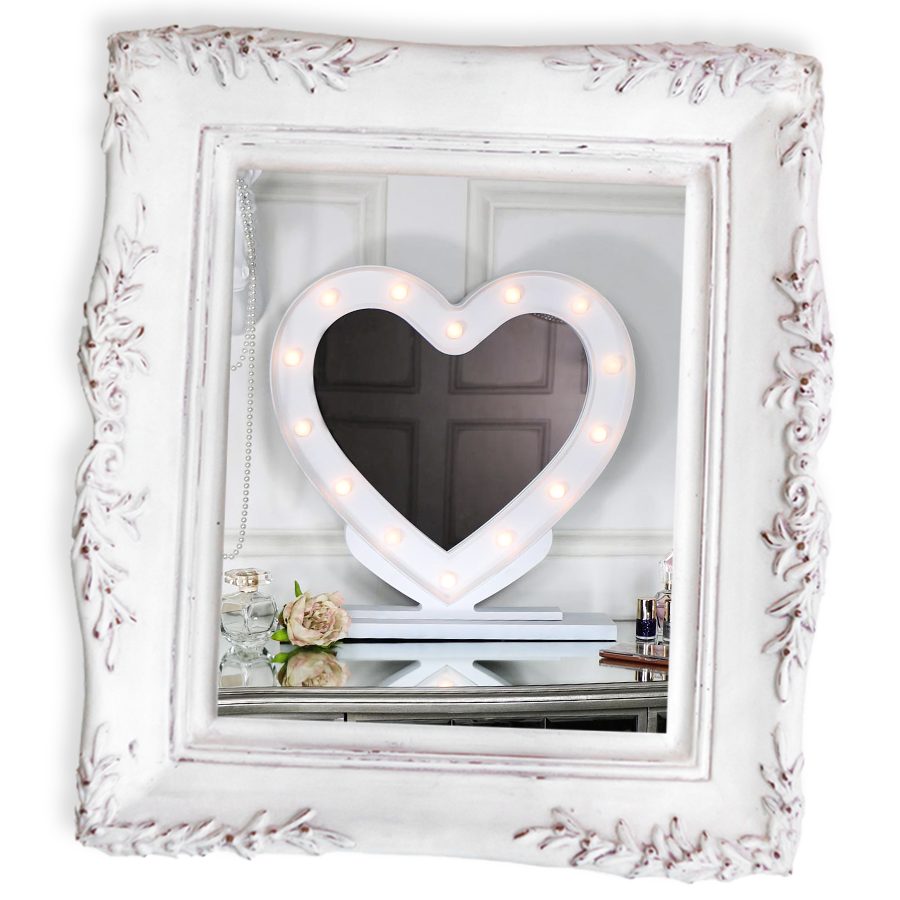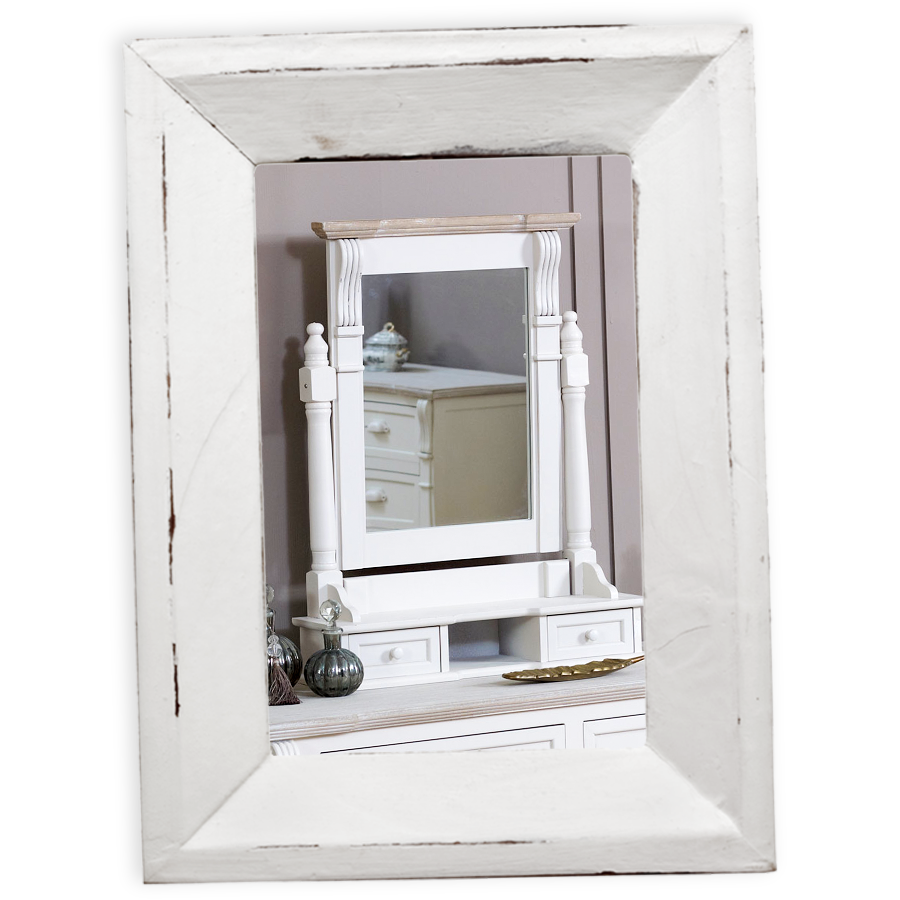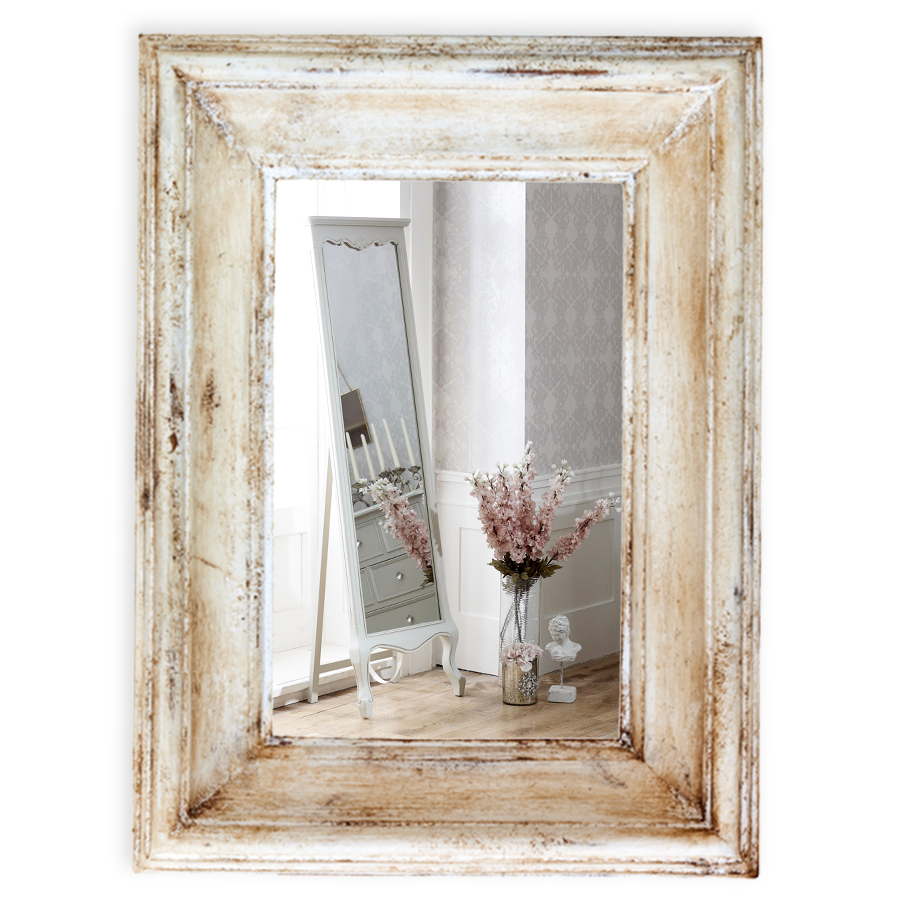 With a vast collection to choose from, these mirrors are likely to find a home and bring its personality to life. Shabby chic wall mirrors are antique, vintage-styled mirrors with a worn-out, distressed look, and make a perfect addition to any wall.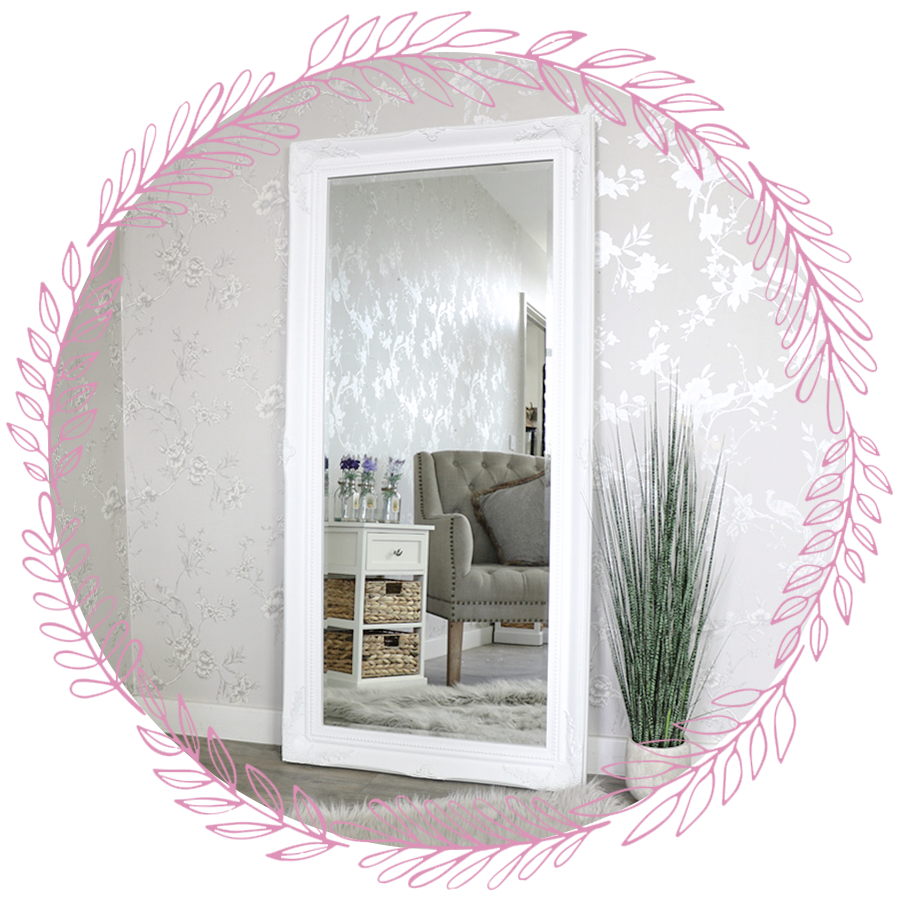 Wall Mirrors

Shabby chic wall mirrors can be giant and rustic, or have a carved ornate style. They could also be inspired by large 1930s arches with a Grecian pattern or a small Gothic arch. These styles are all of the same vintage look, usually in white or gilt-frames, which make an exciting focal point in the room. With character, charm, elegance and old beauty, the shabby chic wall mirrors look natural and are guaranteed to look amazing in your home.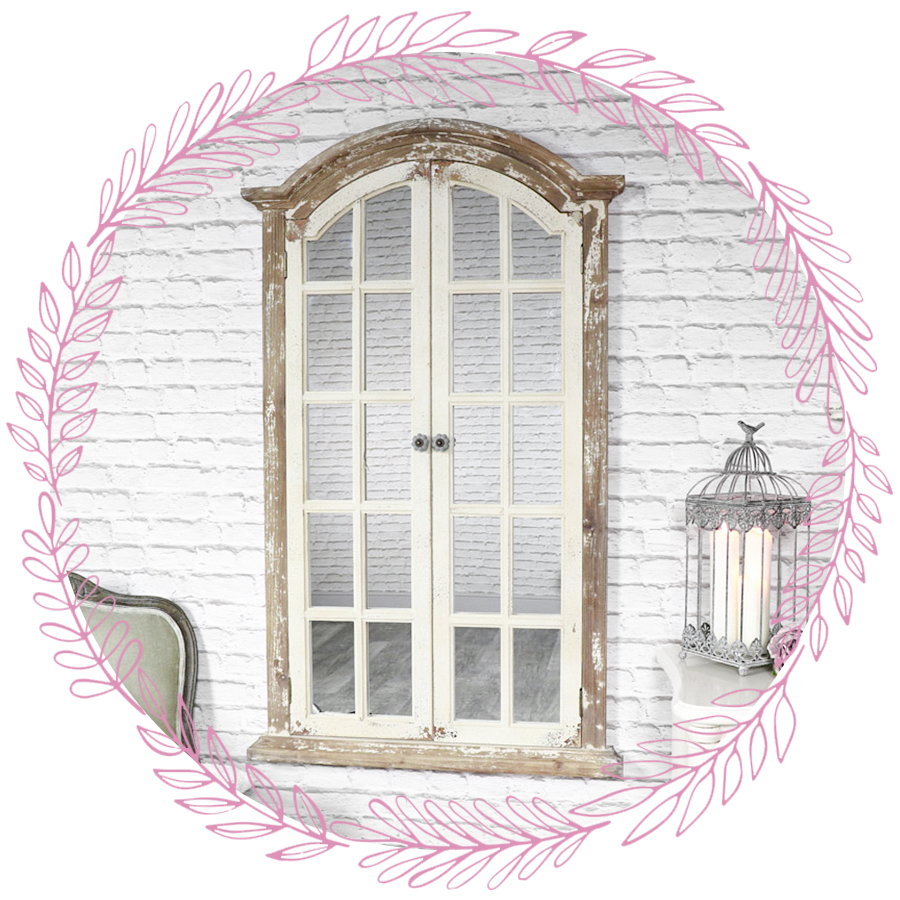 Window Mirrors

The shabby chic window mirror is designed to look like the interior of an old-fashioned window. The mirror itself is cut into about 12 smaller squares to resemble the small vintage window panes. These also have the same worn-out, distressed look where the paint is made to look aged to give it that extra bit of character.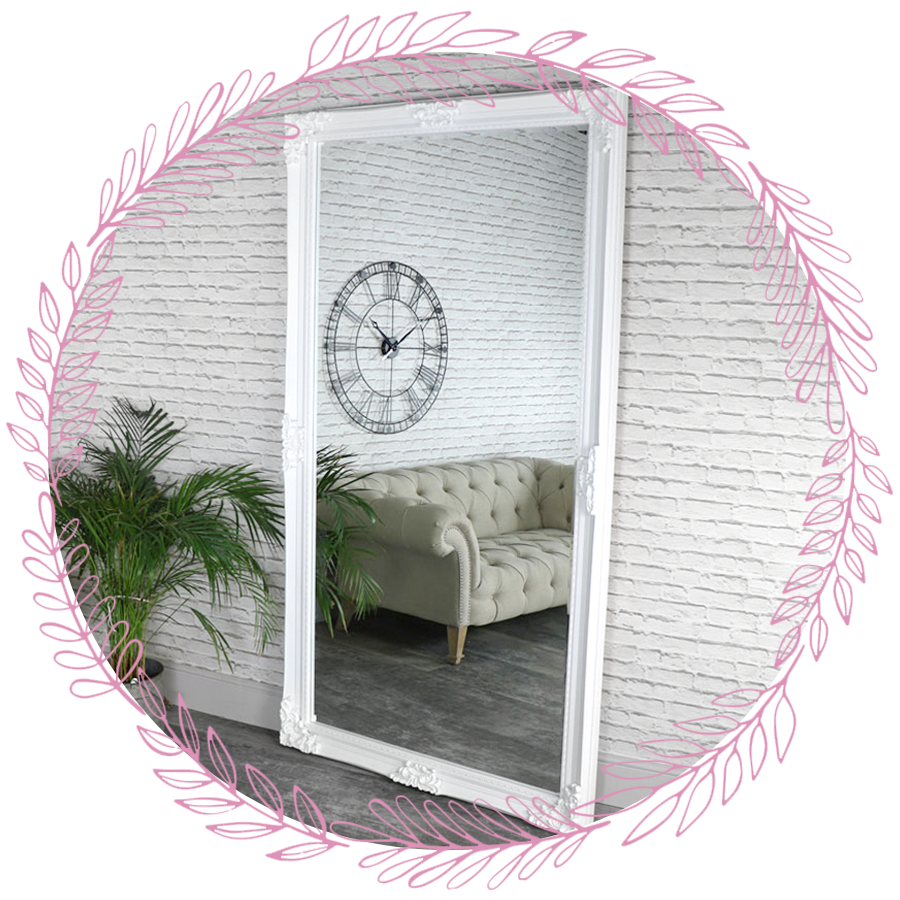 Leaning Mirrors

For functionality as well as beauty, the shabby chic leaning mirror allows a 128cm height, so you can see yourself surrounded by the elegant, ornate design, as if you were from a completely different decade entirely. Rustic yet delightful, shabby chic mirrors, as well as mirrored trays, merge the old with the new to bring a classic design to your home.