Ways To Create A French Style Bathroom
Here are five ways to create
French Style Bathroom
Thinking of transforming your bathroom but don't know where to start?

Decorating your bathroom with French interior design can be a new way for you to create a relaxing and elegant bathroom in your home. With these five simple tips you will be able to create your own beautiful French style bathroom with ease.

decorate with
wooden furniture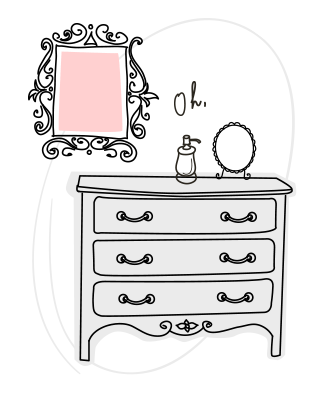 Wood furniture can help add a touch of elegance and style to a bathroom with minimal effort.

Whether you choose to decorate with wooden cabinets, vanity units, or dressers, this décor feature is a great way to add French sophistication to your home bathroom.
Light coloured wood or distressed wood looks great in any bathroom, especially a French style one. Wooden storage furniture like our wicker storage unit from our beautiful Hereford Cream range can help you create a French bathroom. This cream vintage style storage unit with chrome handles is perfect for storing your toiletries.
Embrace
FLORAL PATTERNS
For a French bathroom, stylish floral patterns are great to help add some colour and character to your bathroom.

Using floral rugs, shower curtains, or towels can be a simple way to add beautiful patterns to your bathroom.You can even go brave with floral wallpaper to help add a touch of French elegance to your bathroom walls. Paired with floral patterns, our mirrored wall cabinet from our Belfort range will look perfect in a Parisian bathroom. Beautifully carved, this cream mirrored cabinet will make your bathroom look elegant.
get the look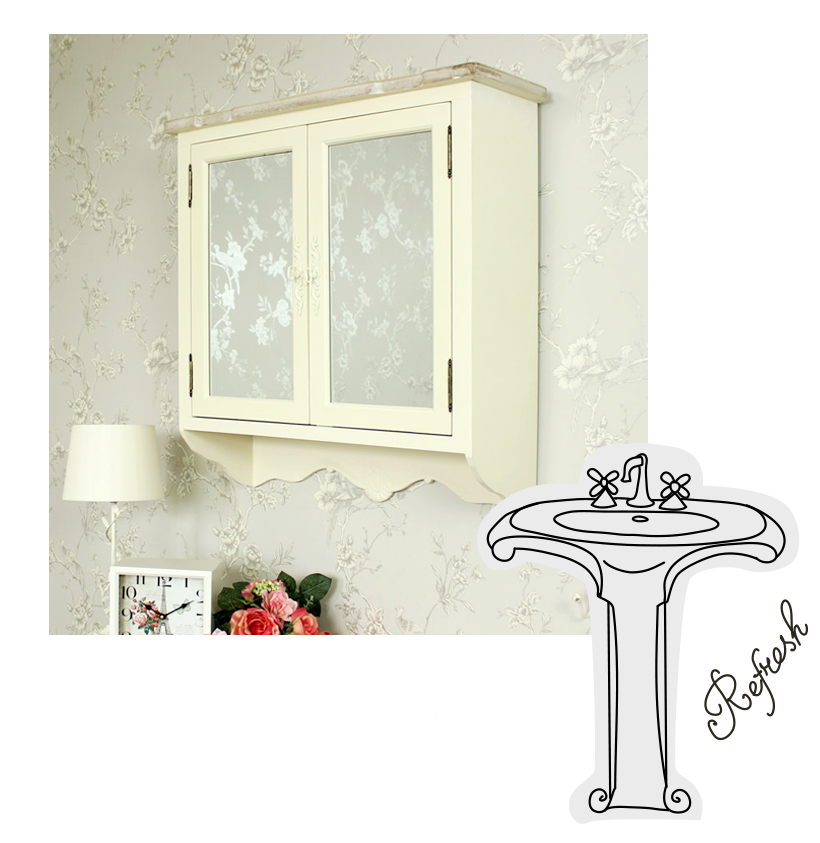 DON'T NEGLECT
accessories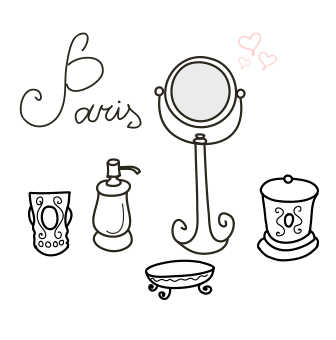 Decorating a French style bathroom doesn't have to just be about buying big pieces of furniture.

For a stylish elegant Parisian bathroom, neatly displaying your toiletries, towels, and lotions can help you create an neat and organised bathroom. At Flora Furniture we have some great french style bathroom furniture accessories such as elegant soap dishes and small vanity mirrors that can help you add a vintage feel to your bathroom. Adding a few simple accessories can help you create a chic effortless bathroom in no time at all.
MAKE THE MOST
of your space
One of our most important tips for creating a French style bathroom is to make the most out of the space that you have in your bathroom.

Whether you have a small bathroom or a large one, storage units, cabinets, or shelves can help you make the most out of your space.We have some beautiful vintage style bathroom shelves that would look fabulous in a French style bathroom. Our cream wooden wall shelf from our Country Ash range is beautifully carved and can easily help add a touch of French chic to any bathroom.
get the look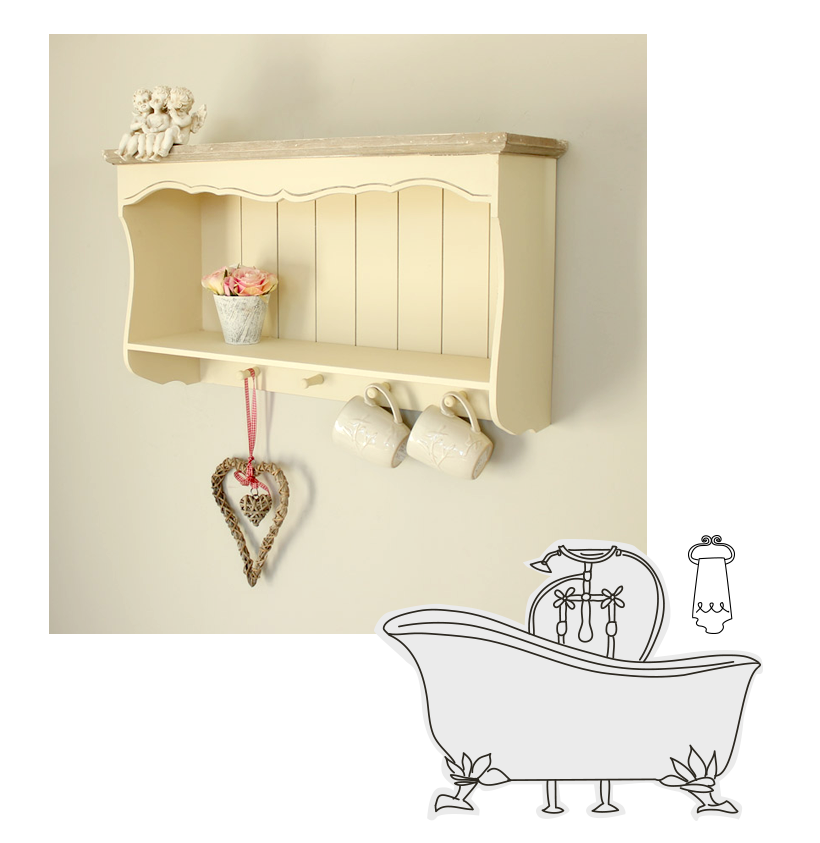 Add a touch of class
TO YOUR WALLS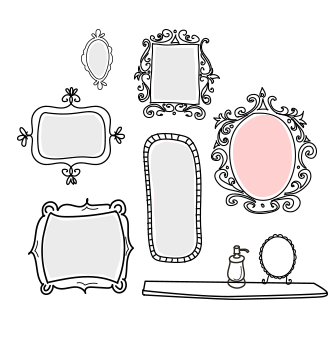 Our last tip to finish your French bathroom is to add in some beautiful, vintage style mirrors.

Big or small, mirrors are an great way to decorate your bathroom walls and add some shine and sparkle to the room. Our selection of french style wall mirrors can help you easily transform your room into a luxurious French bathroom. Wall mirrors for a French bathroom would look great placed over a sink, a bath, or storage cabinet. For the perfect French interior décor, beautiful ornate mirrors would help you add a touch of elegance to your bathroom.
et voilÀ !
remember to share your french bathrooms with us!
These simple tips can help you create your own French style bathroom in your home in no time at all. By simply adding wooden furniture pieces, vintage style accessories, and floral patterns, you will fast have your own beautiful and elegant French style bathroom in your home.